Google LOVE2HAVE & Save Money Now!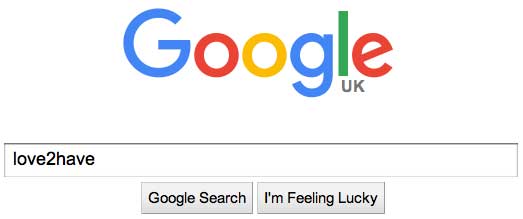 You may have read our article on supporting the UK jewellery industry and thought to yourselves these guys are probably right, after all, we all know that High Street retail is struggling and that the smaller independents get virtually ignored in many towns and cities across the land.
Local authorities do not support small independent retailers
It has also come to our attention that local governments are pricing many small shops out of business by charging extortionate business rates. We have heard some horror stories from some of our designers on this matter, but not only this, these Councils tend to favour large out of town shopping developments that often destroy a city's heart where many small traders.
With customers shopping out of the city these little niche shops begin to close. We have seen this in Hereford where we live, but it's happening across the country. Bad planning and lack of intelligent thinking from our local council have partly destroyed our City centre, and it seems this problem is systematic across the Country.
The Internet is a Godsend for small traders and independents
On top of all these problems, we also have the internet too which from its early incarnation proved to be a Godsend for small merchants and independents. Until quite recently setting up an innovative online business for a small company did work very well. Putting together a website and sourcing products that customers couldn't find on the High Street was (and still is) the way forward for many businesses.
So what is the Achilles heel for small businesses and the internet you say?
Well, once again it's big business, and in enterprises like these, we mean branding. Google, the number one search engine, has changed its algorithm to favour branding or company names in other words. Yes, you guessed it, all those famous High Street brands sit proudly on page one for almost anything you are looking for on the web. So once again giant corporations and retailers push the little man aside.
So what can we do?
Well, there is a way that you can help every small business every day compete on the internet, and that is by literally searching for them by their company name or brand on Google. That's right; the remedy is as simple as that. Make sure you stay on the site for about half an hour or so visiting more than a few pages and both Google and the business in question will love you for it. Even better, if possible do this over a few weeks or so.
In fact, we will love you so much for doing this for us that as an added incentive we are happy to offer you a 5% discount on your next purchase from us. Yes, all you have to do is visit Google and type Love2Have into the search box. It doesn't need to be in upper case, lower case letters are OK too, and you are away.
Once you have clicked from Google to our website and finished looking at all the lovely British made jewellery just email us to tell us you have done this and we will advise further on your discount if you want to buy anything you have seen. There is no obligation to buy just yet (or not at all because every visit helps), the offer is always open, and we know that we can trust you do this for us as you are friendly people. We know this because we deal with you on a daily basis. So again, thank you for Googling Love2Have and supporting another small business in the British economy.
---
Resources and additional reading
---
About us and why we support the UK jewellery industry
---