MENS SILVER PENDANTS
UK made men's silver pendants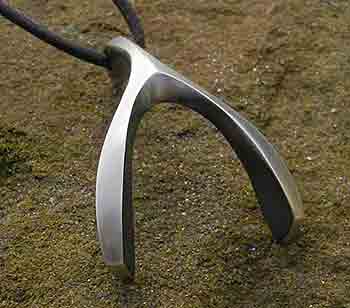 The Best! British made men's silver pendants all handmade in the UK at prices you can afford. Fully guaranteed and returns accepted. As mentioned in the men's silver bracelets, section rubber and sterling silver combined, make a fantastic complimentary combination with one another for men's jewellery. All of these pieces come in standard lengths as described on each product page that fit most men, but we can arrange for any other sizes also.
Again, we have a fantastic selection of combination pieces that are all very organic in style and range from jewellery inspired by the natural world and the spiritual aspects of life, as well as textured pieces designed for more urban environments.
Prefer a non-leather version of one of our men's leather and silver pendants?
We strive to endorse both moral and ethical values and none more so than in the vegan trend that is taking the world by storm these days. Vegan choices in diets are commonplace now which is why we at Love2Have are more than happy to assist you in purchasing a vegan option to any of the leather products on our website. If you see anything featuring leather, then contact us NOW! For your very own unique vegan alternative.