BRITISH Made LUXURY Diamond Rings
On this page, we feature several hammered diamond rings in both solid sterling silver and solid gold with varying diamond colours, All of the pieces feature either a panelled styling to the look or gouged cutouts. Both of these design styles have a very handmade quality to them.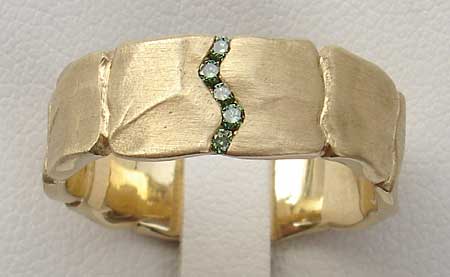 Green Diamond Ring
The first of the rings on this page is a beautiful example of how certain diamond colours can give an unexpectedly pleasant contrast to yellow gold. In this case, we have five stunning mid green diamonds set into a curved channel of a 9ct yellow gold ring. The combination of green and yellow portray a spring or summer-like feel to this vibrant hammered design.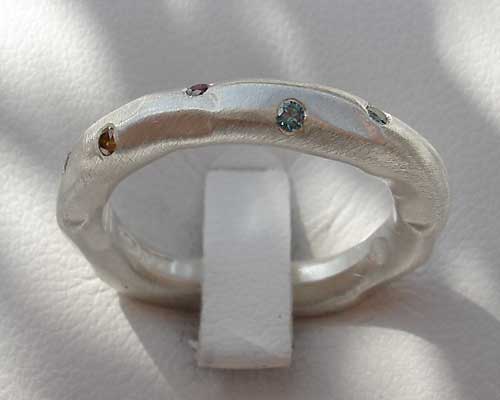 Designer Eternity Ring
Think of an eternity ring and one normally imagines just a plain band set with diamonds that are evenly spaced, and though quite clean in looks, this is somewhat boring and predictable for our tastes. This eternity ring, however, is a real alternative. It comes fashioned in sterling silver and has a really naturally organic appearance to it with a slightly twisted profile. The blue diamonds (yes you don't have to stick to white) are spaced offset from another around the entire outer.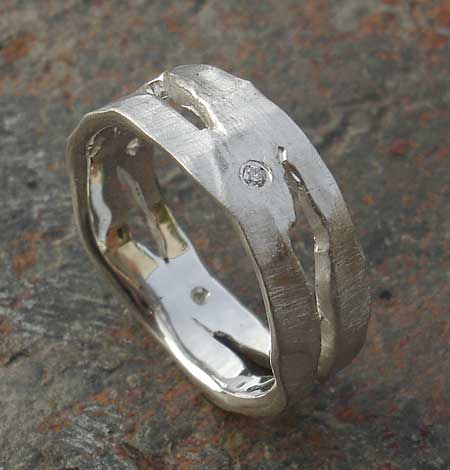 Unusual Diamond Ring
Following on from the organic ring designs on this page comes this silver ring set with three white diamonds. The main band in sterling silver features jagged cut outs all of which are not identical but randomly created by hand with specialist jewellers tools. The attention to quality finishing is demonstrated with the beautiful polished inner for added comfort in contrast to the hammered outer.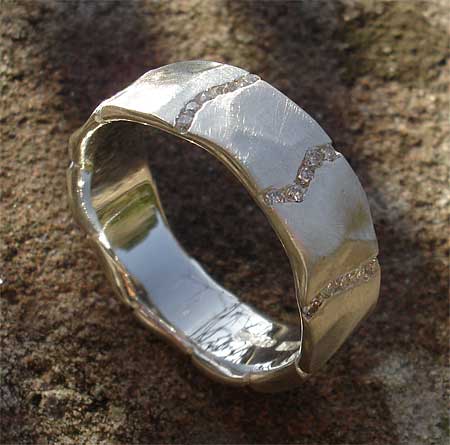 Luxury Designer Diamond Ring
This ring has the same sort of styling but this time has multi-channel set white diamonds.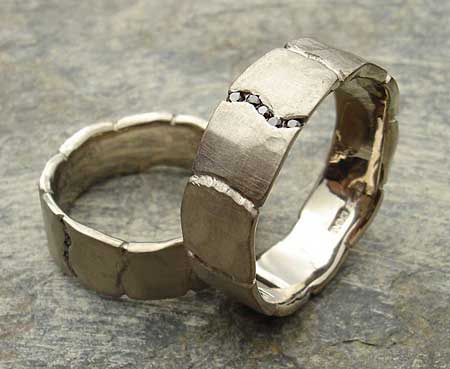 Black Diamonds Gold Rings
Pictured above this ring set is two of these gold rings but this time the channels are set with black diamonds, a striking colour combination indeed.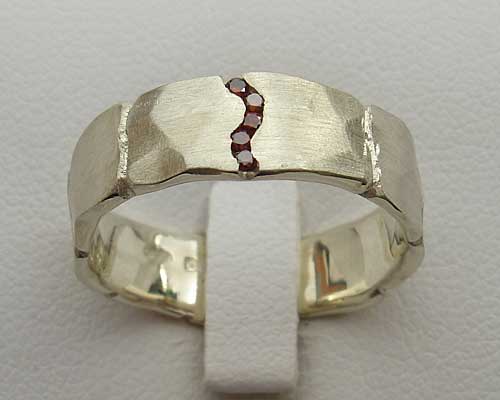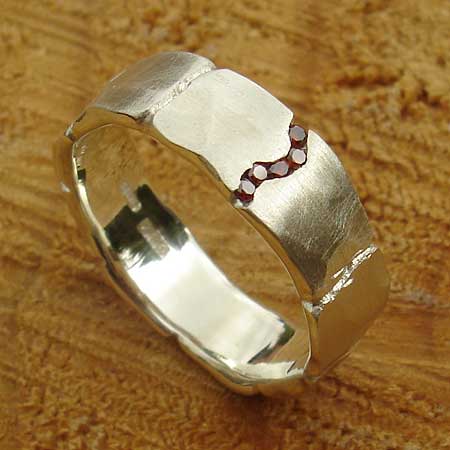 Red Diamonds Gold Ring
Another variation to this fantastic design style here we have the model pictured in white gold and this time set with luscious red diamonds.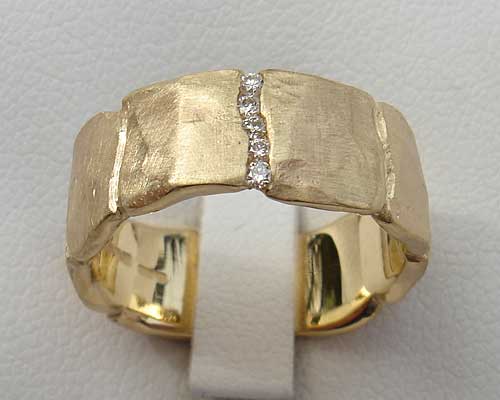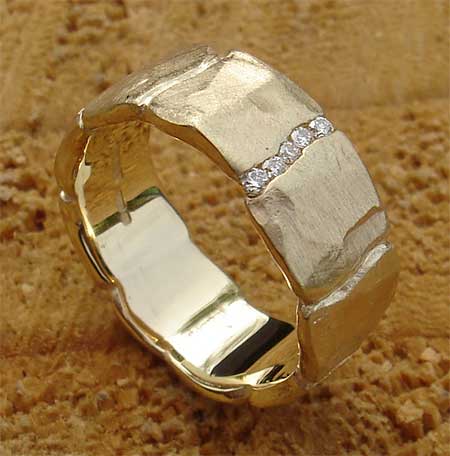 Diamond Gold Ring
All of the diamond rings on this page are luxury diamond rings but the one featured above is the best of them all and the most expensive. Here we have a combination of solid gold together with brilliant cut white diamonds, the ultimate choice in luxury diamond rings.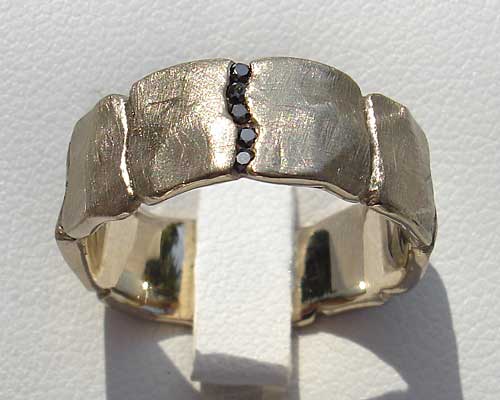 Unique Black Diamond Gold Ring
The model above pictured in yellow gold with five black diamonds.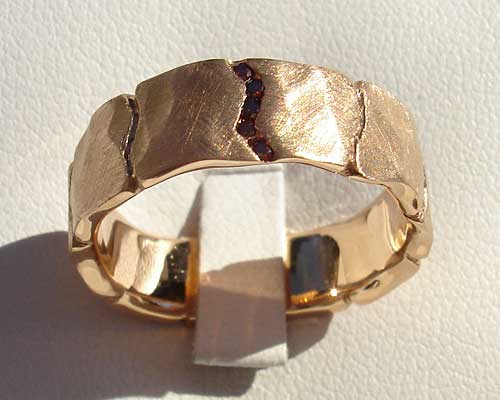 Red Diamond Rose Gold Ring
Feaured above in rose gold and set with five red diamonds.
Related product listings
---
BRITISH Made LUXURY Engagement Rings
---