BRITISH Handmade WOMENS UNUSUAL & UNIQUE JEWELLERY
The BEST! BRITISH Made WOMENS UNUSUAL JEWELLERY all hand made in the UK at prices YOU can AFFORD! ***FULLY GUARANTEED & RETURNS ACCEPTED***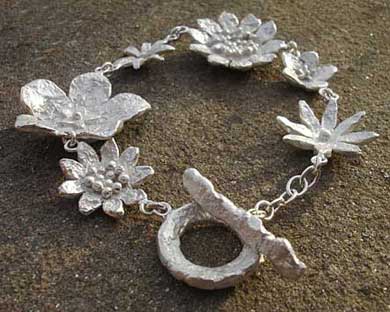 At Love2Have, we know that a lot of women's designer jewellery, mainly pendants and necklaces, are bought for them by their loved ones as presents. It can be difficult when buying someone a jewellery gift, to choose a style and design that will suit. Although big, bold, bright and beaded may be OK for daily wear, most women would prefer something a bit more tasteful and desire a necklace, a bracelet or some earrings that will look good for many years to come. Now we at Love2have, like to support our home grown talent who produce beautiful contemporary women's jewellery that won't break the bank and won't go out of fashion. From delicate finer chain styles to the more chunky solid torque style bangles, there will be something in these sections to suit those with discerning tastes. We want you to have some jewellery that will be durable, affordable and will look good for many years. Something that you won't look at in a few years time and wonder what you were thinking of when you bought it.
When it comes to ladies bracelets and bangles, we have certainly seen some strange fashion trends on the high street over the last decade, which have clearly been influenced by celebrity culture, demonstrating that fashion sense has overridden common sense and taste. One such example of this is the strange trend for charm style bracelets imported from the far east. Mostly, these consist of a silver snake bracelet and trinkets with an average cost of a silver bracelet running into many hundreds of pounds; the gold ones cost many thousands. While we understand how popular these have become, we decided to act upon this phenomena and source a range of alternative charm bracelets that are far more individual. We have a range of silver torq bangles which have a detachable end so for the personalised silver charms to slide. We have many different end pieces such as horoscope beads and a range of beautiful handcrafted charm beads.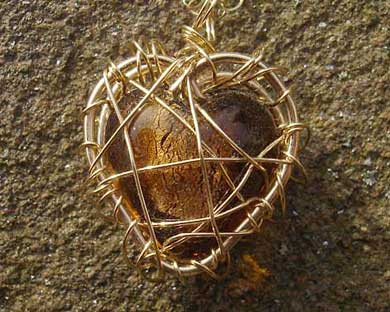 Heart jewellery is always popular, especially for loved ones buying gifts for their partners. Our beautiful glass caged heart necklaces, bracelets and earrings are a real winner and make the perfect gift for all year round, no matter what the occasion. We have plenty of other different design styles featuring hearts from the more classic to the contemporary also.
Silver necklaces and pendants are still the most popular with ladies because this precious metal looks good with anything. So a beautiful quality piece can be worn with denim's and t-shirts but will look just as good worn with that little black dress. Many of our pieces are in perfect shiny silver, or you can have an oxidised for a more urban look. Check out our very affordable 'melted silver range' with luscious chunks of silver on silver snake chains. Our contemporary Celtic silver collars such as the 'Ocean Runic Symbol Collar with Grey Pearl and Tourmaline' are stunning pieces which any woman would be pleased to receive or wear. There are other similar pieces to this which are all available as jewellery sets too, we, therefore, have matching bangles, bracelets and earrings to go with most of our necklaces which you will find while you browse the categories and sub-categories to this section of our website.