TITANIUM ENGAGEMENT RINGS
British made titanium engagement rings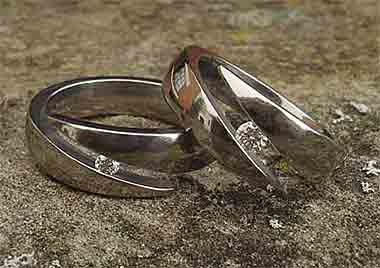 The BEST! British made titanium engagement rings with large diamonds that sparkle and at the lowest prices. When a smaller diamond simply won't do, and your budgets stretched, it is time to consider titanium as the perfect alternative to much more expensive precious metals such as gold. An absolute must for every engagement ring is the stone and compromising on size is not an option. We sell a range of engagement rings made from titanium with quarter carat diamonds, just enough to impress, and not enough to break the bank.
There are many more designer diamond rings made from titanium with gorgeous sparkling diamonds in our titanium diamond rings section, and for everything else titanium, a look at our very specialist titanium rings listings is worth your time also, as well as the rings in the titanium wedding rings section.
Nothing on our website is imported or made abroad. All these rings are designed and made here in the UK with a passion and to the very highest of quality and craftsmanship. We offer a full guarantee and an after sales service should you require it.