UNUSUAL SILVER RINGS
British made silver rings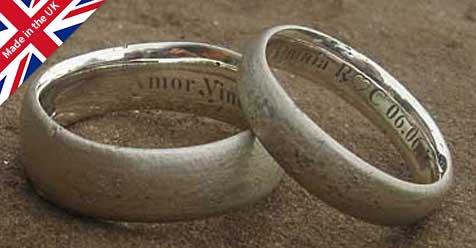 The BEST! British handmade men's and women's unusual silver rings. Silver is by far the most versatile of all the precious metal jewellery we sell. It can be stretched, cast, distorted, engineered, sculpted, beaten, hammered and even oxidised to create just about any design imaginable. It is with these fantastic options to work with that our designers create the most unusual and unique rings in sterling silver.
About our silver rings
This section is in two categories, being men's silver rings and women's silver rings, for your online shopping convenience, but many of the styles in both of these sections are suitable for both males and females. With this in mind, we also have plenty more to choose from with the silver wedding rings found in the unusual wedding rings category of our website for both him and her.

Resources and additional reading
---
The BEST Selection EVER of SILVER RING'S Online in the UK
---
The BEST Information & Advice EVER on Silver Tarnishing
---
Newest Jewellery