About us and why we support the UK jewellery industry
Should we worry as to whether the consumer has the right to choice when it comes to shopping on the internet? Well at Love2Have we do. We understand that our small independent designers just cannot keep up with the globalist corporate agenda of international retail. Most towns and cities in the UK all feature the same large retail chains, all selling the same items from one shop to the next.
Over the last 20 years we have witnessed our High Streets and out of town shopping complexes being taken over and totally dominated by the large retail chains. While small independents have been crushed and driven out, unable to afford shop space, business rates or be able to compete with the price fixing of the retail giants. Why should we support the UK jewellery industry? Ever wondered why some prices on the High Street are so low? Well, that is because the jewellery is imported from abroad and of a lower quality.
Visit any shopping centre with the same old names and the same limited range of goods. More a case of "you will buy what we want you to buy" and not providing the customer with real choices.
Banished from our high streets, some small retailers saw a virtual opportunity to survive the retail giants which they quickly snatched.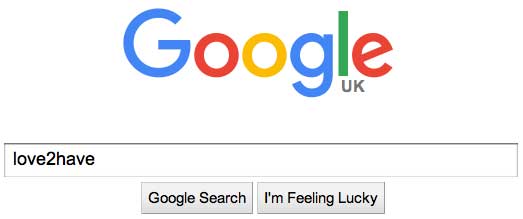 Since Google began in January 1996, not only has it become an enormous source of information, it also offered hope for those small independent retailers who were prepared to work hard on their websites and with patience, they were able to showcase their products to a wider audience and profit from this. Google has the choices that are not available on any High Street.
Over recent years the retail giants have seen sales decline and their profits eroded as more and more people switched to shopping on the internet. The retail giants have failed to understand their markets and have not appreciated that it's not just about convenience but that many internet shoppers have switched to the web looking for more choice, to source goods that they can't find on most high streets.
But never mind what the customer wants, the last year has seen the rise of the virtual high street to a total domination of the first page of Google by large retailers for most standard retail search terms. The retail giants have used their enormous marketing budgets to buy their way to the top, often with multiple domains for the same products, once again crushing the small independents and relegating them to page two or three or even lower, never be found.
Shoppers already unhappy with the choices offered on the High Street are now offered the same poor choices for generic search terms. We suggest that online shoppers try searching for long tail search terms to find something unique, alternative or unusual and made in the UK.
Shopping on the internet has become an essential part of planning - crowded shops, lack of time and not finding what you need are just a few of the reasons why millions of us shop online for gifts and presents. So why not take a look around our site to find a unique piece of jewellery for that perfect gift.
---
Related product listings
---
Google LOVE2HAVE & Save Money Now!
---